Invision Optometry
1907 Fillmore Street
San Francisco, CA 94115
Phone: 415-563-9003
Closed due to public health mandate until further notice.  Contact us by email at info@invisionopto.com if we can help you with your eye care needs. 
Due to the uncertainty of when we will re-open, please check our website as your appointment time approaches.
Click to request a future appointment.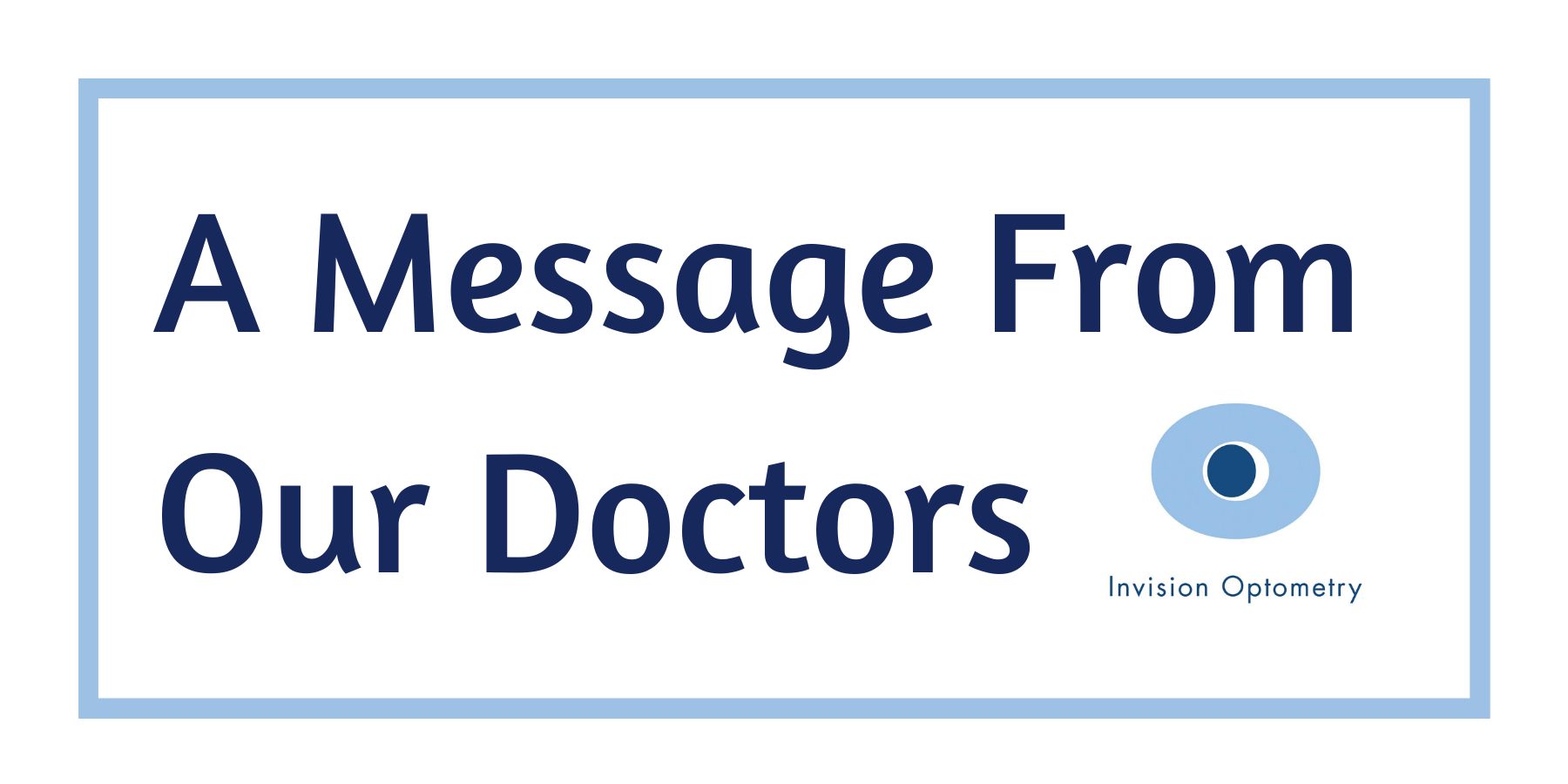 Due to the San Francisco public health mandate, we will be closed March 17 through April 7 and will be rescheduling appointments.
Six Bay Area counties announced today, March 16, a "shelter in place" order for all residents directing everyone to stay inside their homes and away from others as much as possible for the next three weeks as public health officials desperately try to curb the rapid spread of coronavirus across the region. Included in this directive are routine medical appointments. We regret the inconvenience of cancelling your scheduled appointments at this time. Your flexibility and patience is appreciated.
We will be checking our emails at info@invisionopto.com and will attempt to continue to assist you to the best of our ability with your eyecare needs. Contact lens orders can be made remotely and shipped to you directly. 
Specific questions to the doctors can be directed to their emails at
Stay safe and well,
Drs. Edna and Clifford Lee
Invision Optometry
Meet the Doctors
Drs. Edna and Clifford Lee O.D.
Doctors Edna and Clifford Lee, both native San Franciscans, are a wife and husband team of primary care optometrists dedicated to providing professional eyecare…
Learn More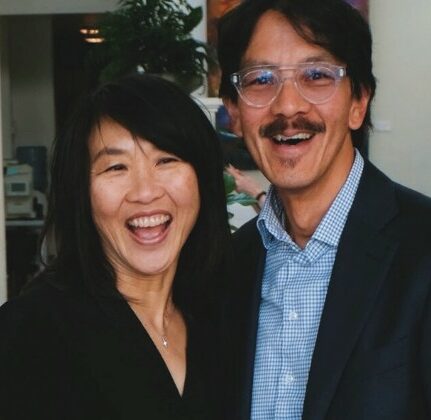 Due to the uncertainty of when we will re-open, please check our website as your appointment time approaches.
Click to request a future appointment.
Serving San Francisco's Optometry Needs Since 1995
At Invision Optometry, Doctors Clifford and Edna Lee know that state-of-the-art eye care should be accompanied by extraordinary eyewear. The doctors provide a full range of services using the latest in technology to diagnose and treat disorders of the eye.
Bright and spacious, freshly remodeled and expanded, their Pacific Heights practice is the perfect venue for featuring frames as art. Beautifully displayed are over 1200 frame styles by a wide variety of frame designers including Jacques Marie Mage, Jean Philippe Joly, Anne et Valentin, DITA, Lunor and Mykita, to name a few. We pride ourselves in seeking eyewear pieces that are unique, tell a story, and complement our collection.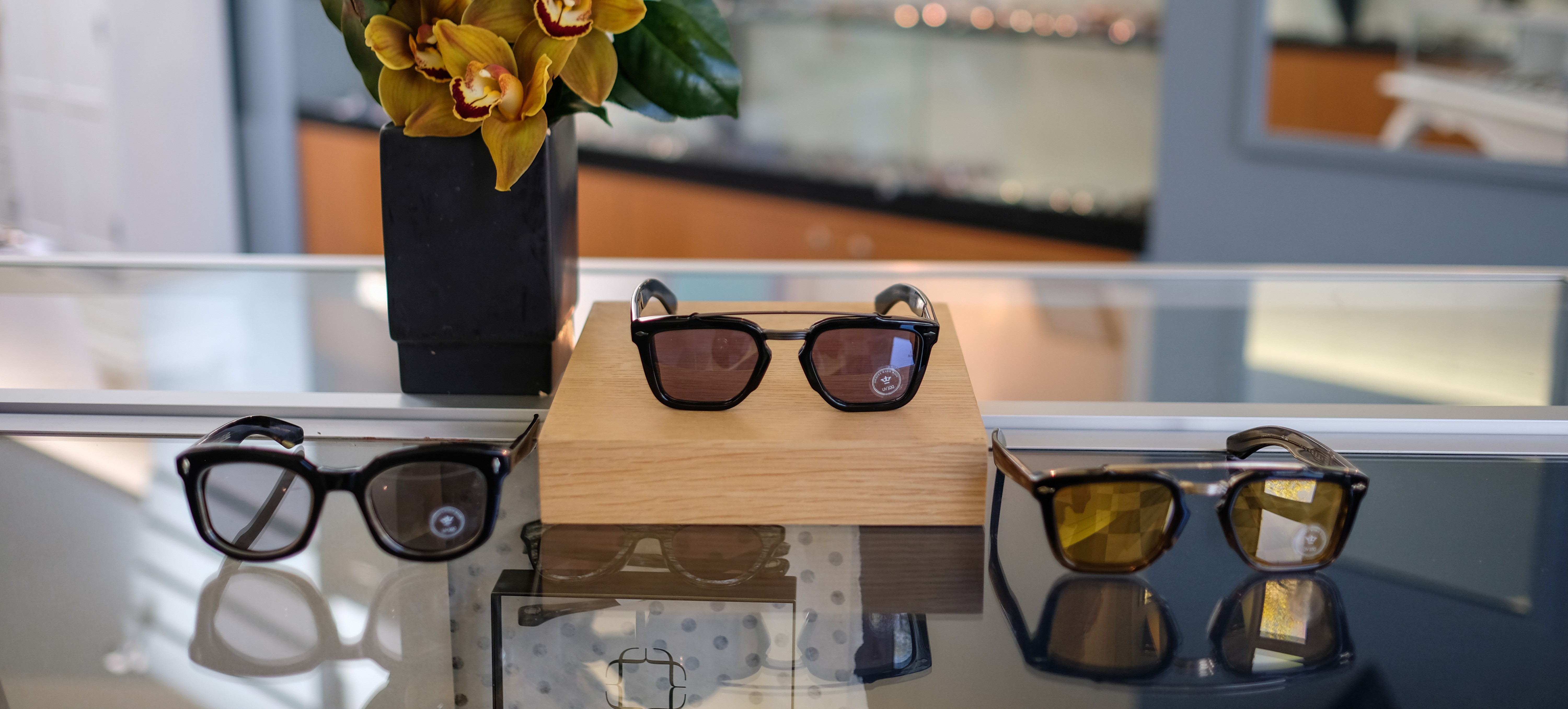 We are always on the lookout for the next big thing in eyewear. We carry an eclectic assortment of independent luxury eyewear collections that are rare, exclusive and unique. Ask about our special trunk show events where you have the opportunity to view entire collections all at once. This gallery has highlights of our most current collections.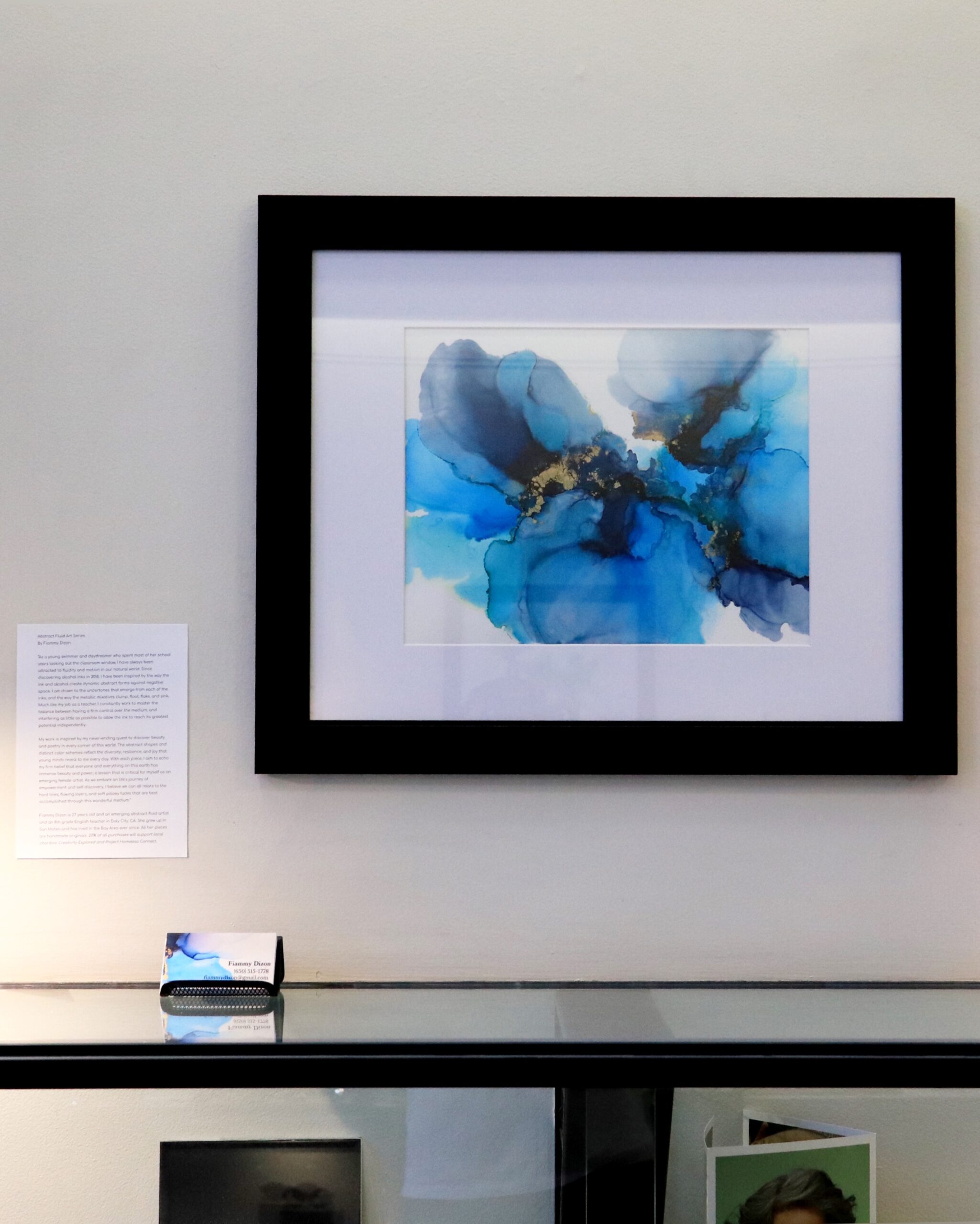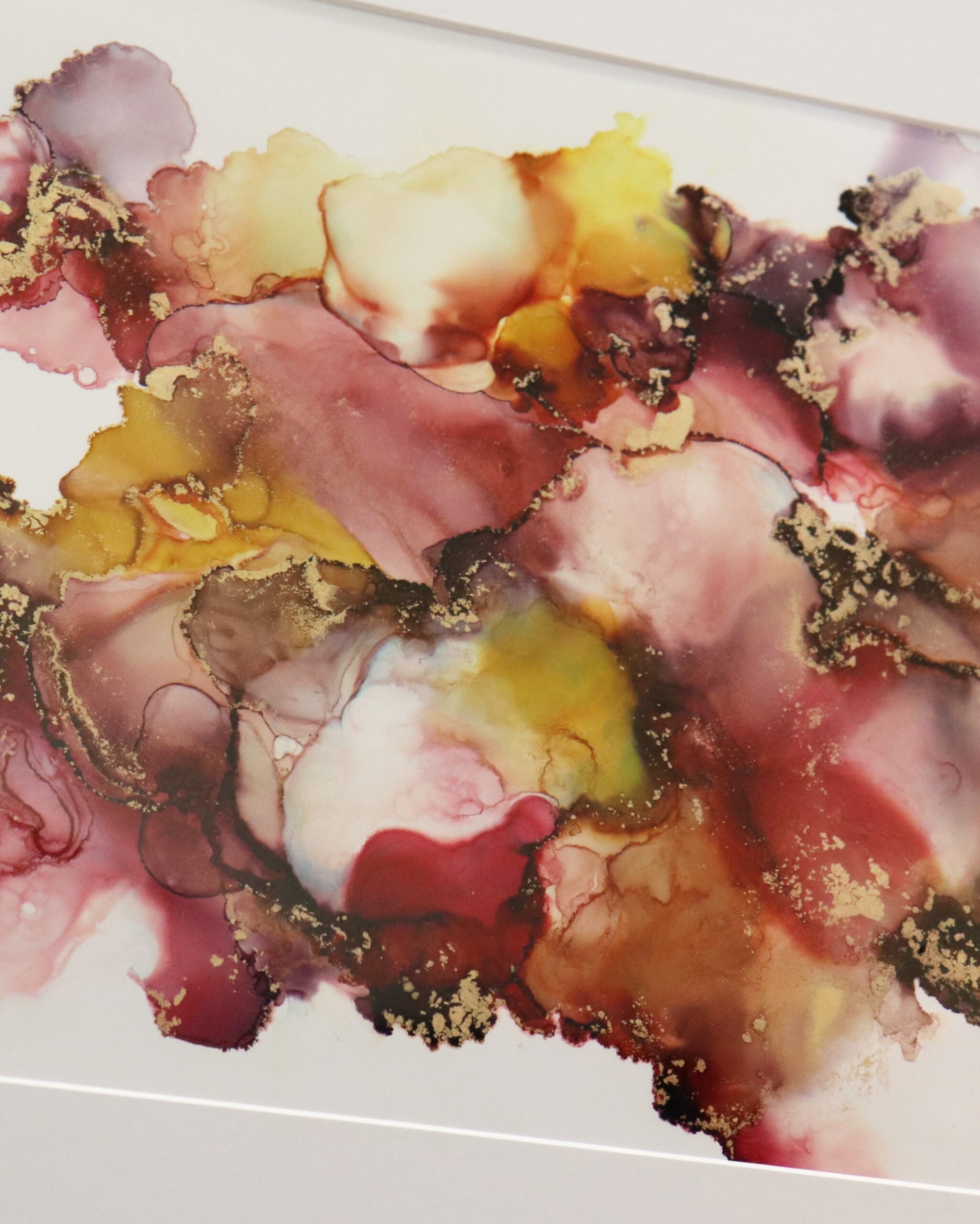 Fiammy Dizon
"My work is inspired by my never-ending quest to discover beauty and poetry in every corner of this world. The abstract shapes and distinct color schemes reflect the diversity, resilience, and joy that young minds reveal to me every day. With each piece, I aim to echo my firm belief that everyone and everything on this earth has immense beauty and power; a lesson that is critical for myself as an emerging female artist. As we embark on life's journey of empowerment and self-discovery, I believe we can all relate to the hard lines, flowing layers, and soft pillowy fades best accomplished through this wonderful medium."
Fiammy Dizon-Zografos is 27 years old and an emerging abstract fluid artist and an 8th grade English teacher in Daly City, CA. She grew up in San Mateo and has lived in the Bay Area ever since. All her pieces are handmade originals. 20% of all purchases will support Creativity Explored and Project Homeless Connect.
⭐⭐⭐⭐⭐
"I have been seeing Dr. Cliff and Dr. Edna for about 15 years now – since I was a single girl in the city. Now my whole family sees them. They are fantastic doctors – both Dr. Edna and Dr. Cliff are warm and friendly and charming – they are so, so nice. They also have a very friendly, knowledgeable and helpful staff. I highly, highly, highly recommend Invision."
Teri L.
⭐⭐⭐⭐⭐
"Thank you to Ines and Liz who  were so helpful to me while making a selection of new eye glasses. Ines showed me selections from a  French brand of eyewear, called La Font. they make a style that fits my small face. Liz completed the process by helping me with the order and went the extra mile to make certain I was happy with the glasses I selected. She followed up with a phone call to assure that the order was correct without any glitches. I am  happy and very satisfied with the customer service and thrilled with the quality of the glasses I purchased. Many thanks to Dr.Clifford Lee, Inez and Liz."..
Linda S.
⭐⭐⭐⭐⭐
"The Yelp stars don't lie on this one — my experience with Dr. Lee and his staff was fantastic.  It was easy to schedule an appointment online, and their office is super convenient to get to on Fillmore.  I was welcomed by the staff immediately as I opened the door to their bright and clean office/display floor, and saw Dr. Lee with almost no wait.
Mike G.
⭐⭐⭐⭐⭐
"Best place, best people, best customer service. Nothing varies with each visit. The only thing that happens at each visit is that it is BETTER EACH TIME. Their customer service is second to none. I'd never go anywhere else. Can we give more than 5 stars???!!!"
Kathleen F.
⭐⭐⭐⭐⭐
Dr Edna and Dr Clifford are incredible! I've never felt rushed and they treat you like family! Staff is the best and they are extremely helpful in every way!
Steve C.
Due to the uncertainty of when we will re-open, please check our website as your appointment time approaches.
Click to request a future appointment.