What Patients are Saying…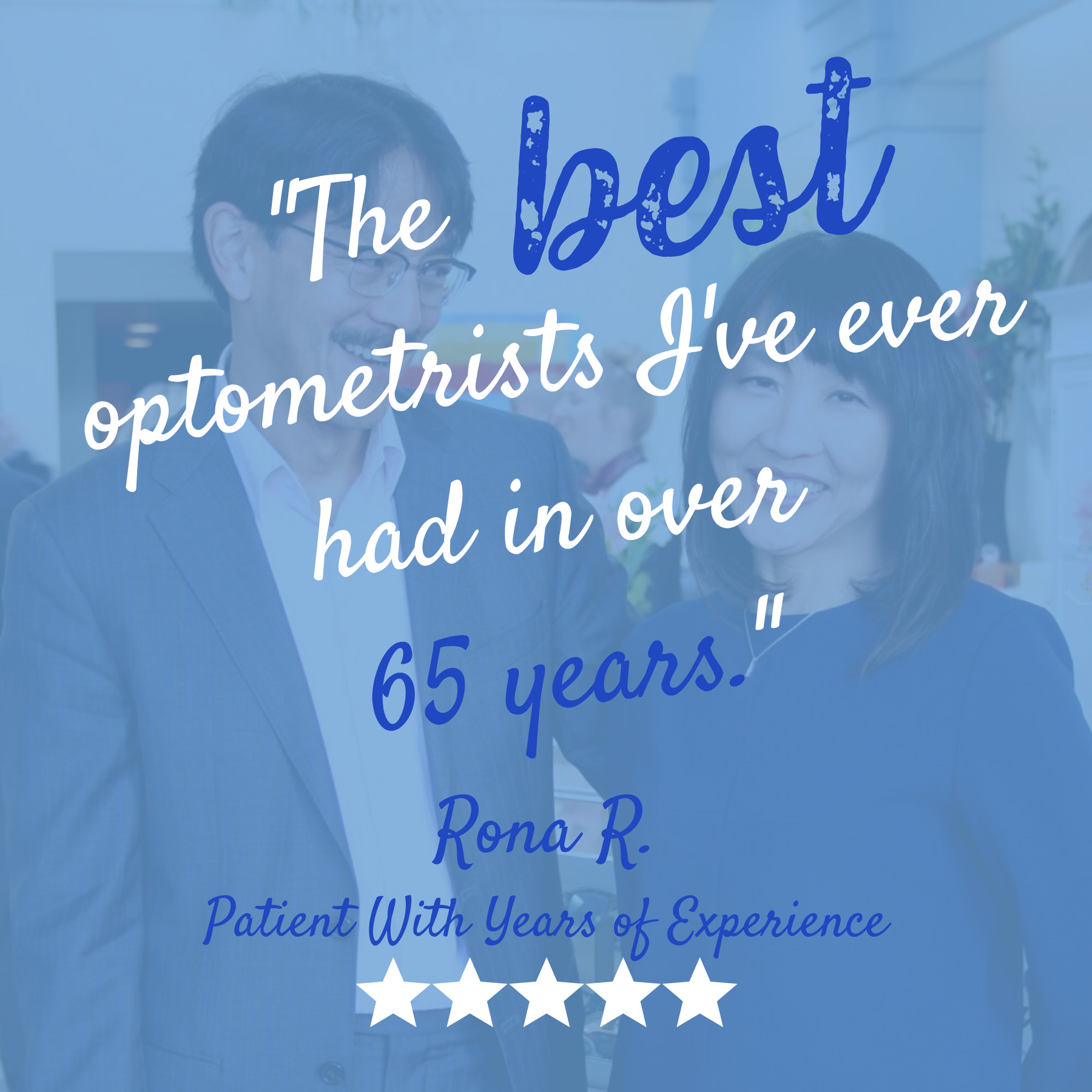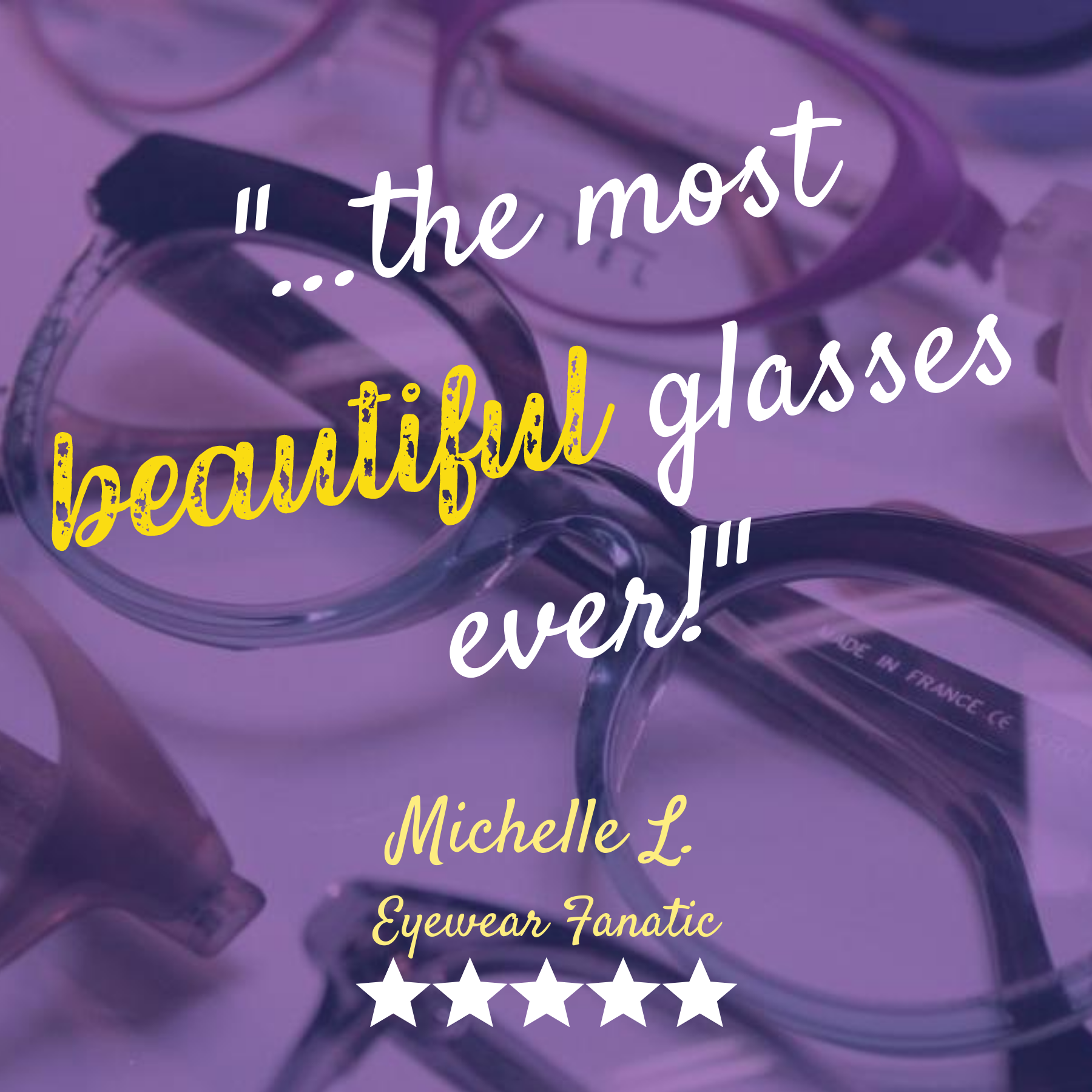 Teri L.
"I have been seeing Dr. Cliff and Dr. Edna for about 15 years now – since I was a single girl in the city. Now my whole family sees them. They are fantastic doctors – both Dr. Edna and Dr. Cliff are warm and friendly and charming – they are so, so nice. They also have a very friendly, knowledgeable and helpful staff. I highly, highly, highly recommend Invision."
⭐⭐⭐⭐⭐
Linda S.
"Thank you to Ines and Liz who  were so helpful to me while making a selection of new eye glasses. Ines showed me selections from a  French brand of eyewear, called La Font. they make a style that fits my small face. Liz completed the process by helping me with the order and went the extra mile to make certain I was happy with the glasses I selected. She followed up with a phone call to assure that the order was correct without any glitches. I am  happy and very satisfied with the customer service and thrilled with the quality of the glasses I purchased. Many thanks to Dr.Clifford Lee, Inez and Liz."
⭐⭐⭐⭐⭐
Mike G.
"The Yelp stars don't lie on this one — my experience with Dr. Lee and his staff was fantastic.  It was easy to schedule an appointment online, and their office is super convenient to get to on Fillmore.  I was welcomed by the staff immediately as I opened the door to their bright and clean office/display floor, and saw Dr. Lee with almost no wait."
Kathleen F.
"Best place, best people, best customer service. Nothing varies with each visit. The only thing that happens at each visit is that it is BETTER EACH TIME. Their customer service is second to none. I'd never go anywhere else. Can we give more than 5 stars???!!!"
⭐⭐⭐⭐⭐
Steve C.
Dr Edna and Dr Clifford are incredible! I've never felt rushed and they treat you like family! Staff is the best and they are extremely helpful in every way! 
⭐⭐⭐⭐⭐
.
Catherine K.
"Ines is the glasses whisperer — she pulled maybe a dozen frames, and I ended up taking the very first one she pulled and another from a brand I'd never heard of but also love! If you're a glasses nerd like me and want to stay the hell away from Luxottica frames, this is the place to go. You won't be disappointed!"
⭐⭐⭐⭐⭐
Laura G.
"The team at Invision is smart, helpful, flexible, and thorough. The shop has a large number of frames and lots of light to make it easy to try on and choose a pair. Highly recommend!"
⭐⭐⭐⭐⭐
Saana B.
"When I started going I lived down the street. Now I live across town and happily drive by many closer choices to visit this excellent business."
⭐⭐⭐⭐⭐
Dave S.
"Dr. Clifford Lee is hands down the best optometrist I've ever been to – and I've been wearing glasses 40 years. He's thorough, completely up on every advance in the science, and he's got a great sense of humor too. I think he spent well over an hour with me – resulting in the best prescription I've ever had."
⭐⭐⭐⭐⭐
Stephanie F.
"Excellent all around from start to finish. So thorough, thoughtful, friendly and fun! Love their service, style and attention to details!"
⭐⭐⭐⭐⭐
Schedule your next comprehensive eye exam at Invision Optometry. We work with Vision Service Plan (VSP) and we work with your FSA/HSA benefits.